'Wayne's World' Stars 'Party On' At Reunion Screening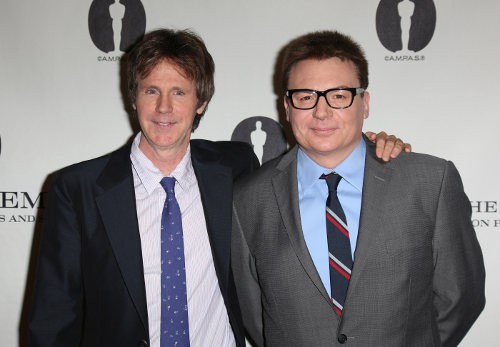 On Tuesday, the cast of the comedy classic Wayne's World held a panel discussion in Beverly Hills.

The former Saturday Night Live regulars Mike Myers and Dana Carvey along with Rob Lowe, Lara Flynn Boyle and Tia Carrere, reunited at the Academy's Samuel Goldwyn Theater.

The two comedians played music lovers Wayne Campbell and Garth Algar who front an amateur talk show in the hit 1992 comedy, which was followed by Wayne's World 2 in 1993, but were reportedly never close and fell out over the years.

There was also a rift between Wayne's World director Penelope Spheeris and Myers, who allegedly tried to block her from joining the sequel, but all three proved there were no hard feelings as they were brought together for the question-and-answer session.

Rumors of in-fighting were not addressed, but earlier this month, Spheeris said of the event, "We're all getting too old to be p**sed (angry). Wayne's World has such a beautiful, uplifting spirit about it. Why should there be a dark cloud? This is going to be cathartic."
"Everyone's going to walk out of there high - sort of like they did when they watched the movie."

Tickets for the reunion sold out in 90 seconds, according to The Hollywood Reporter.