Wayne Newton Gives Sloth-Obsessed Holly Madison A Pair Of The Animals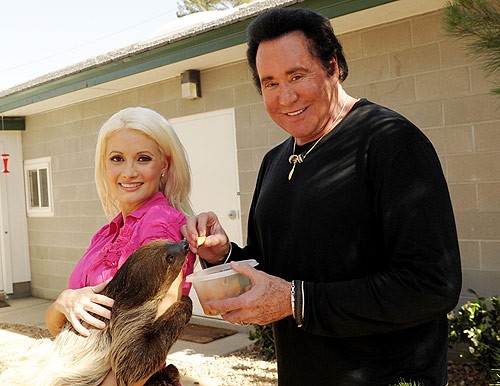 Last week, famed Las Vegas entertainer Wayne Newton gifted Peepshow's leading lady, Holly Madison, a pair of her very own sloths. Holly has publicly stated on a few occasions that she would love a sloth for a pet.
In October 2010, Holly tweeted, "I'm obsessed with sloths. I want one!"
This was Holly's first time meeting the famously slow moving mammals. While there, she took time to hold them, feed them and got to know more about them from their professional on-site caretakers. Holly named the sloths Costa and Rica after their birth place. The duo will live in a habitat dubbed "Holly's Sloth House" at Wayne Newton's Casa de Shenandoah and be available for viewing when the iconic residence opens for public tours at the end of the year.

Casa de Shenandoah will allow fans of Wayne Newton to see the mansion that "Mr. Las Vegas" calls home for the first time. Visitors will explore his 30-acre ranch and see his Arabian horses and other wildlife, including wallabies, penguins and the newest addition, Holly Madison's sloths.
Guests will also be wowed on a tour of his new museum featuring rare collectables from his five decades-plus of entertaining. Items included with Newton's valuables are Nat King Cole's makeup case and watch he was wearing when he passed away, Johnny Cash's guitar as well as a microphone from Frank Sinatra.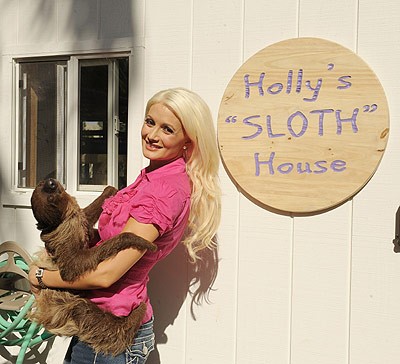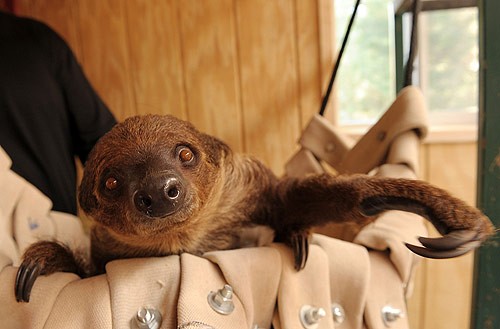 Click for more great Holly Madison pictures: