Wayne Coyne Of The Flaming Lips Performs Naked With Glowing Wires On Jimmy Fallon - Watch It!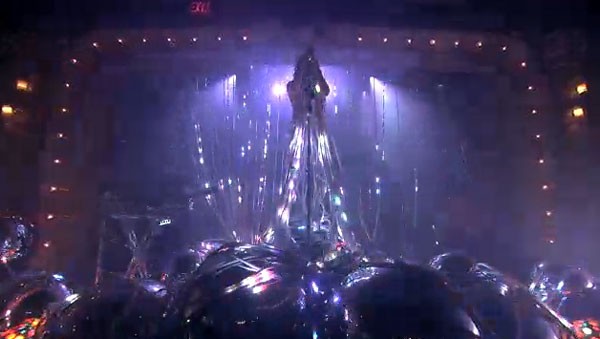 The Flaming Lips singer Wayne Coyne made a bizarre appearance on "Late Night With Jimmy Fallon" on Wednesday by performing naked on the talk show.
The frontman sang David Bowie's "Heroes" and the band's new song "Try To Explain" wearing nothing but a strange loincloth made up of glowing wires.
Prior to his performance he posted on Twitter a photo of himself backstage wearing only underwear. He captioned the pic: "singing... naked... on the Jimmy Fallon show tonight... yep."
Coyne later joined Demi Lovato, Julie Bowen and Fallon for a game of Pictionary. By that point, he had put on some clothes.
Check out the video below: