Wayne Brady Brings Cabaret To Los Angeles
Former Whose Line Is It Anyway? and current Drew Carey's Improv-A-Ganza cast member Wayne Brady will be coming to Los Angeles for a limited engagement tonight and tomorrow, April 17 and 18.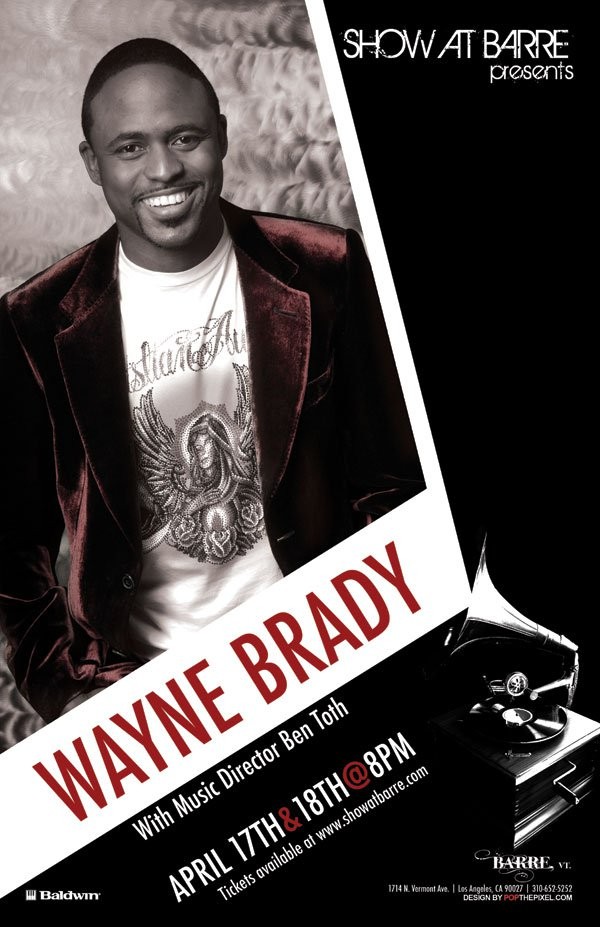 Having starred in Chicago and in the Hollywood Bowl production of Rent, Brady is a well-known performer and musician. He released his debut album, A Long Time Coming, in September 2008. He also performed with Jim Brickman on Brickman's The Disney Songbook album.
Brady, who also performed a live show at the Venetian in Las Vegas and previously hosted The Wayne Brady Show in daytime, will be debuting a brand-new cabaret act with musical direction by Ben Toth. Both shows are located at BARRE, VT (1714 N. Vermont Ave., Los Feliz, CA). Showtime is at 8 PM, but doors open at 6:30 for dinner service.
Tickets are $30 and can be purchased at the venue's website or at the door one hour prior to showtime. It's worth noting that a ticket does not guarantee you a seat, simply admission into the venue; seating is limited and on a first-come, first-serve basis.