Watchdog Group Attacks 'Don Jon' For Portraying Italian And Jewish Stereotypes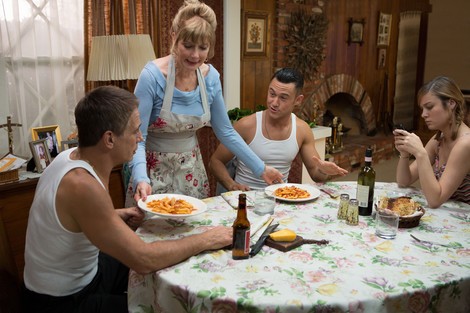 The Italian-American One Voice Coalition has a problem with Joseph Gordon-Levitt's latest film, saying Don Jon promotes "racist stereotypes."
The group became famous for its battle against MTV in 2010 over its show Jersey Shore for the way it portrayed Italian Americans in New Jersey.
Coalition president Dr. Emanuele Alfano wrote in a statement, "Levitt, much like his pornography-addicted character, needs an intervention and should go into serious therapy for his ethnic denigration of Italian Americans."
The statement went on to describe the film's "racist" portrayals, such as a family spaghetti dinner wherein the Italian characters act "buffoonish."
The group also had issues with Scarlett Johansson's Jewish character, calling her a "Jersey Girl" with all of the "stereotypical trimmings."
The group also pointed out the fact that Gorden-Levitt's parents founded the Jewish Progressive Alliance, which fought for social justice for Jews in Southern California.
You can read the coalition's complete press release here.