Watch The 'Sons Of Anarchy' Season 5 Premiere, Follow Kurt Sutter On Twitter & Win Big!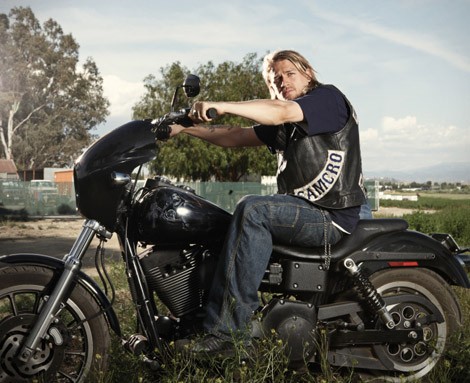 Want to party like a biker? Than check out the following challenge from Kurt Sutter, the creator of FX's drama "Sons of Anarchy."
If the season five premiere on Sept. 11 bumps up a percentage point or two in viewers, he will randomly select four Twitter followers from the United States to fly to Los Angeles and watch an episode with him, the cast, and a few of his closest friends.
The four winners will be included in a fan appreciation content piece featured on the season five retail DVD release. In addition, four randomly selected international followers will also receive swag baskets.
Read more about the challenge on his blog. He writes, "This year it'll be more of a lottery.  I'll take all my followers on Twitter (I'm assuming most people that follow on Facebook, YouTube and this blog also follow on Twitter... if not, follow now) then I'll pick four random numbers from 1 to whatever my total followers are on that day."