Watch The 'Sin City: A Dame To Kill For' Red Band Trailer That Debuted At Comic Con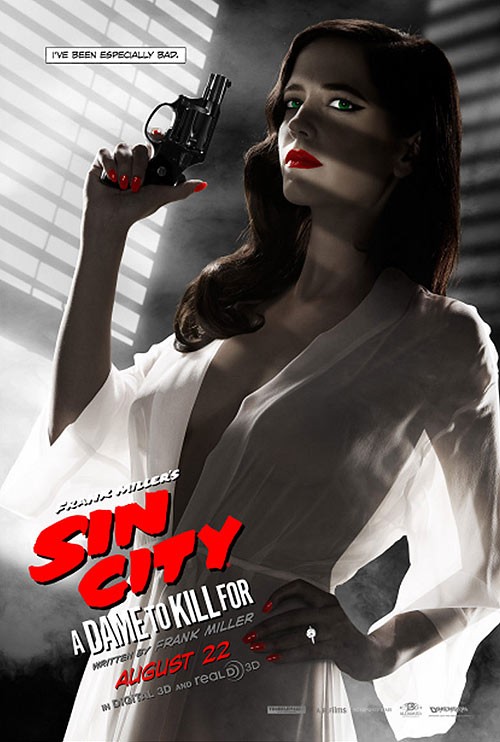 A brand new red-band trailer for Robert Rodriguez & Frank Miller's Sin City sequel, Sin City: A Dame to Kill For, debuted at Comic Con over the weekend, and once again the film has the media freaking out over the appearance of star Eva Green.

Back in May, a poster for the movie was banned because it showed too much of the outline of Green's breasts, and the Motion Picture Association of America (MPAA) said that the "curve of under breast and dark nipple/areola circle visible through sheer gown" were unacceptable, so filmmakers had to change it. The edited version of the poster is above, click over to page two to see the unedited version.

Now the film's first trailer, which features Green in the same dress and in a nude silhouette, is being refused airplay by ABC, which has deemed the footage too racy (all the gratuitous violence is okay, though).

Dimension Films, which is distributing the movie, has appealed to the MPAA over its censorship guidelines with regard to trailers. In the mean time, ABC told the Dimension that if the footage isn't removed they'll keep refusing to air the trailer.

Regardless of what ABC does, you can watch the full red-band trailer right here (nsfw language, lots of violence and some adult images)...