Watch The SAG Awards With Red Carpet Host Stuart Brazell Live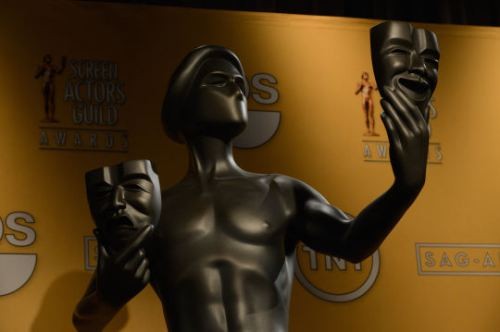 Are you ready to see all your favorite celebs from both Television and Film at the SAG Awards!
Get ready because this promises to be an absolutely star studded event! And no matter where you are in the world, you can watch AP's Live Red Carpet Show and see all your favorite celebs strut their stuff.
Are you an 'American Hustle' or '12 Years a Slave' fan? Are you dying for 'Breaking Bad' to sweep!? It is all going down at the Shrine Auditorium in just hours!
Be sure to watch the live red carpet show right here on Saturday, January 18th from 3 - 5pm PT 
See you on the red carpet!
I'll be interviewing the stars live so tweet me your questions! I'm beyond excited to interview Jennifer Lawrence, Amy Adams and of course Oprah!
xoxo - Stuart