Watch The New 'Twilight Saga: Breaking Dawn — Part 2' Trailer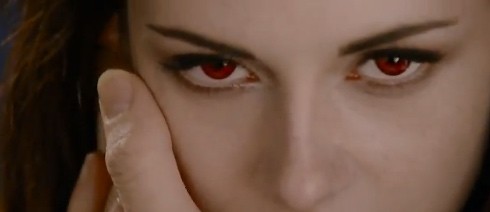 Last week Summit Entertainment released a 10 second teaser trailer for the highly anticipated "The Twilight Saga: Breaking Dawn - Part 2" film, which doesn't hit theaters until November.
Now the tease has been extended to a longer teaser trailer - a whopping 49 seconds long.
"After 18 years of being utterly ordinary, I finally found I could shine," Bella (Kristen Stewart) says in a voiceover.

And later, "I didn't expect you to be so...you," Jacob (Taylor Lautner) says to her.

Then, Edward (Robert Pattinson) gushes as he touches his new bride: "You're so beautiful."

At the very end of the trailer, an innocent deer walks through the woods as new vampire Bella watches from behind a tree - presumably ready to consume it.
Check it out: