Watch The New Trailer For 'The Girl With The Dragon Tattoo'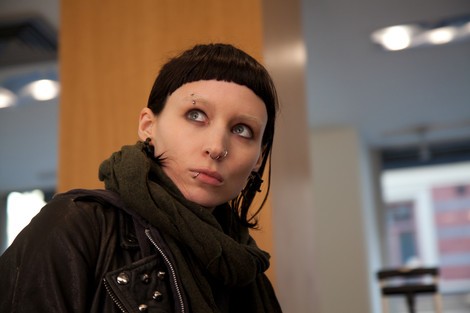 A discredited journalist and a mysterious computer hacker discover that even the wealthiest families have skeletons in their closets while working to solve the mystery of a 40-year-old murder in "The Girl With The Dragon Tattoo," a remake of the 2009 Swedish thriller of the same name.
Inspired by late author Stieg Larsson's successful trilogy of books, the film gets under way as the two leads (Daniel Craig and Rooney Mara) are briefed in the disappearance of Harriet Vanger, whose uncle suspects she may have been killed by a member of their own family.
The deeper they dig for the truth, however, the greater the risk of being buried alive by members of the family, who will go to great lengths to keep their secrets tightly sealed.
Craig was shown footage from the film shoot by director David Fincher, and admitted over the summer that he was shocked by what he saw.

He told Esquire magazine, "It's as adult as you can possibly make it. This is adult drama... He (Fincher) showed me some scenes recently and my hand was over my mouth, going, 'Are you f**king serious?' It's not simply that he showed me footage that was horribly graphic. It was stuff that was happening, or had happened. And somehow you don't see it."
The film hits theaters Dec. 21.