Watch The New Episode Of 'Exit Vine' On Red Bull Music Channel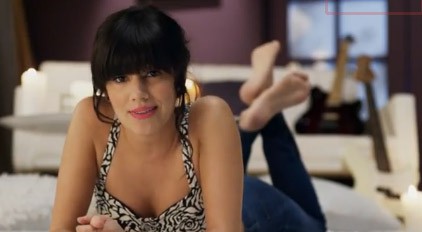 In episode 4 of "Exit Vine," things are looking up for Ambicide. Their music video wins the contest and they get an opening gig for Encore's show. The love triangle between Jake, Natalie and Charlie intensifies. Natalie looks to the audience to help her decide which guy to choose. Tune in to "Exit Vine" on the Red Bull Music Channel on YouTube today to watch the episode and cast your vote.
"Exit Vine" is the first scripted, interactive web series from Red Bull Media House, a global media company that delivered one of the first sports channels on YouTube. "Exit Vine" follows the journey of Natalie Lake, a singer/songwriter from the Midwest who moves to Los Angeles to start a band in pursuit of the "Hollywood Dream."The series features YouTube celebrities Mia Rose and HiimRawn (Makers Studio) and breakout star Hannah Mullholland.
What sets "Exit Vine" apart is that the series is written in collaboration with the YouTube audience. After each episode, the audience will help the band make a pivotal decision by casting a vote in the comment box. The next episode will be written based upon the most popular votes. Since the series debut, viewers have helped determine the name of the band -"Ambicide," the new bass player - "Sinon," and the music video that marks the beginning of a new chapter for the band.
New episodes of "Exit Vine," premiere every other Monday at 10am PT on the Red Bull Music Channel from January 28 – June 10, 2013. A "bonus" video will air on the off weeks and will feature cast members performing tracks from the series and other behind the scenes moments. Be sure to subscribe to the Red Bull Music channel for regular updates!