Watch The 'Dark Shadows' Official Trailer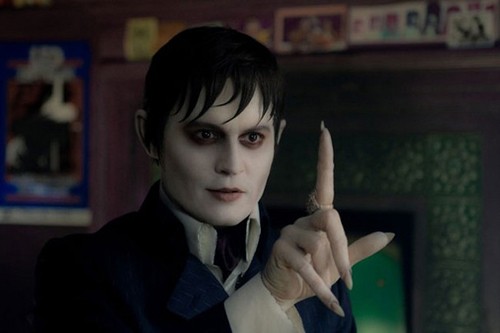 Johnny Depp has brought his favorite childhood TV show, "Dark Shadows," to the big screen. The actor and director Tim Burton colloborated on revamping the 1960s series about a man struck down with a vampire curse.
Depp plays 18th century vampire Barnabas Collins who wakes up in 1972 after being entombed for 200 years. He finds his ancestral home in a state of decay and his family plagued with many problems. Meanwhile, he must contend with the vengeful witch who turned him into a vampire in the first place.
But the film doesn't take itself too seriously. The trailer is a bit campy, and it's amusing to watch vampire Depp navigate the 70s technology he didn't have in his former life.
The film also stars Michelle Pfeiffer, Chloe Moretz and Eva Green. The film hits theaters May 11.