Watch The 'Black Swan' Trailer Starring Natalie Portman & Mila Kunis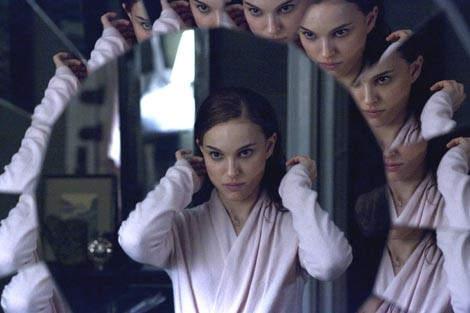 In the supernatural-flavored psychological thriller "Black Swan" from director Darren Aronofsky, New York City ballet dancer Nina (Natalie Portman) enters into an intense battle of wills with a talented and ambitious new arrival (Mila Kunis) who seems intent on edging her out of the spotlight.
The actresses reportedly engaged in an explicit sex scene for the film, which is hinted at in the trailer.
Last year a source revealed the racy scene is "not just nice sweet innocent sex," adding that it's "ecstasy-induced hungry aggressive angry sex."
Take a look at the trailer, and tell us what you think!
Click for more great Natalie Portman pictures: