Watch Paul Walker In The Official 'Brick Mansions' Trailer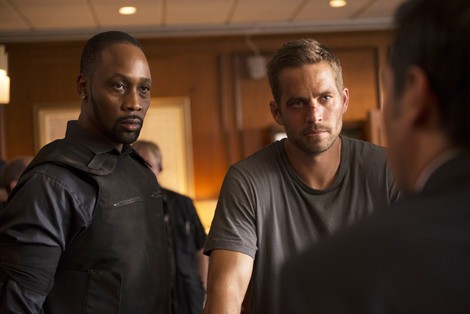 Relativity just released the official trailer for "Brick Mansions," starring Paul Walker. The film centers on an undercover police officer who must enter a tenement named Brick Mansions in order to disarm a neutron bomb that is ticking toward detonation.
Walker, 40, died in a car crash in Santa Clarita, Calif., on Nov. 30, 2013, and had several projects (either unfinished or unreleased) in the works.
In December, Universal Pictures confirmed he would return for "The Fast & Furious 7," which will be released on April 10, 2015. Reports circulated that just half of Paul's scenes were filmed, leading to rumors of the use of computer-generated images or his brother to fill the void.
Meanwhile, producers from the film "Hours" also decided to move forward with its release as planned. The film takes place in the aftermath of 2005's Hurricane Katrina.
"Brick Mansions" opens in theaters on April 25.