Watch: New Kids On The Block And Backstreet Boys Team Up At American Music Awards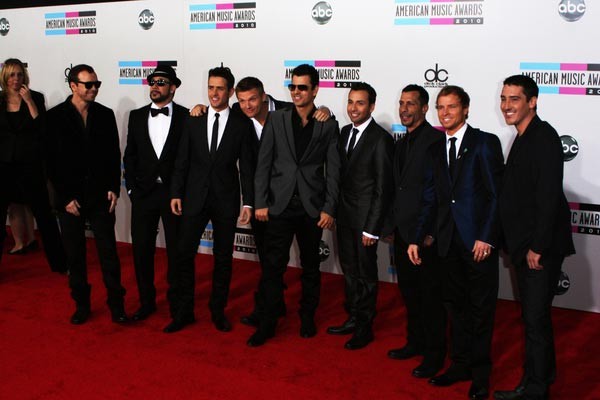 The New Kids on the Block and the Back Street Boys appeared together on the American Music Awards last night, in front of a giant electronic display that displayed "NKOTBSB." The new super group will be touring together, and as a debut they did a mash-up of "You've Got It (The Right Stuff)" and "Everybody (Backstreet's Back)." Watch the video below:
Well, it sounds like they could use a little voice work. They were probably rushed to get ready for the show, but we're sure they will have everything perfected in time for their first show in the summer. So what do you think of this "Super Boy Band?"
CHECK OUT MANY MORE PICS FROM THE AMERICAN MUSIC AWARDS HERE!