Watch John Stamos In The 'My Man Is A Loser' Trailer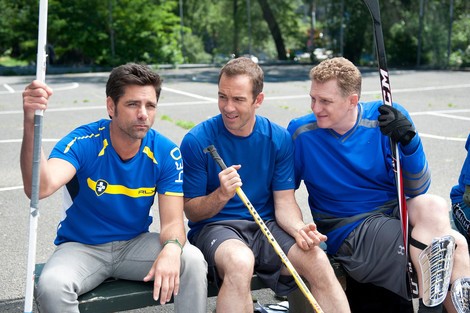 In the upcoming film "My Man Is A Loser," two married men (Bryan Callen and Michael Rapaport) enlist their playboy buddy (John Stamos) to help get their mojo back in an attempt to be better husbands.
When their attempts backfire, the wives wonder if the new versions of their husbands are even worse and begin to have a few hijinks of their own.
Tika Sumpter, Kathy Searle, and Heidi Armbruster also star.
"My Man Is A Loser" is available in select theaters and on demand July 25th.