Watch Helen Mirren, 68, Twerk At Harvard's Hasty Pudding Celebration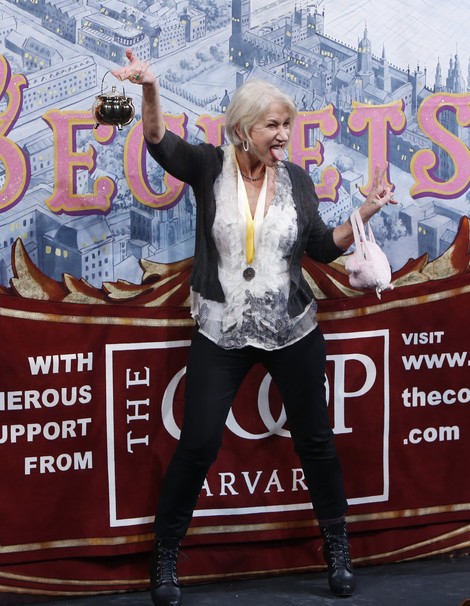 Helen Mirren celebrated her 2014 Hasty Pudding Woman of the Year honor at Havard University on Thursday by "twerking" for the crowd.
The British actress, 68, drove around the Cambridge, Mass., campus with a car full of Hasty Pudding Theatricals members dressed in drag. When she got on stage she was asked if she could twerk like Miley Cyrus, to which she thrilled students by shaking her bum for the crowd.
Mirren confessed she practiced the dance in her bedroom, saying: "It was absolutely humiliating."
One student asked her who would win if she got into a fight with Meryl Streep. Mirren replied: "Meryl would win, definitely. She's bigger, stronger and mentally stronger than I am."
"Dame" Helen Mirren is known for films such as "The Queen" (for which she won an Oscar), "The Last Station" and "Gosford Park" as well as the television series "Prime Suspect."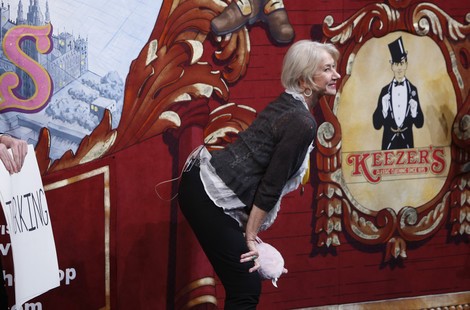 Mirren recently appeared in the HBO film "Phil Spector" as well as "Monsters University" and "Red 2." She's currently filming "The Hundred-Foot Journey."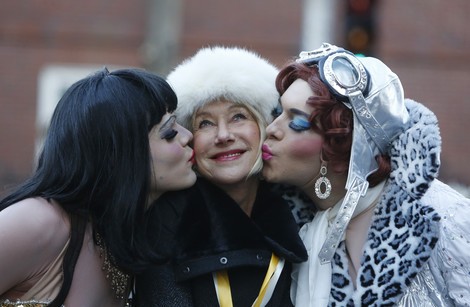 "How I Met Your Mother" actor Neil Patrick Harris will receive the male equivalent of the Hasty Pudding Award next week.