Watch Gwyneth Paltrow's Return To 'Glee' For Sex Education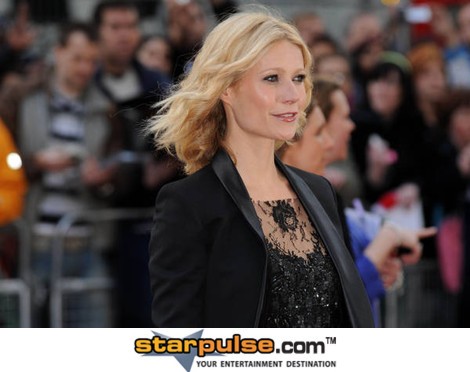 Gwyneth Paltrow returned to Glee last night to reprise her role as substitute teacher Holly Holiday. After teaching a dance class to the students in an 80s workout leotard, Paltrow substituted as the sex education teacher and causes a scandal by handing out condoms to students.
For her sex ed. class, Gwyneth performs "Do You Wanna Touch Me (Oh Yeah)" by Joan Jett while wearing an easily-unbuttoned leather jacket. For a finale, she tells students: "So, just remember, if you ever have sex with someone you are having sex with everyone they've ever had sex with... and everybody's got a random."
What do you think of her second Glee appearance?
Click for more great Gwyneth Paltrow pictures: