Watch Evan Lysacek's Perfect '30' On 'Dancing With The Stars'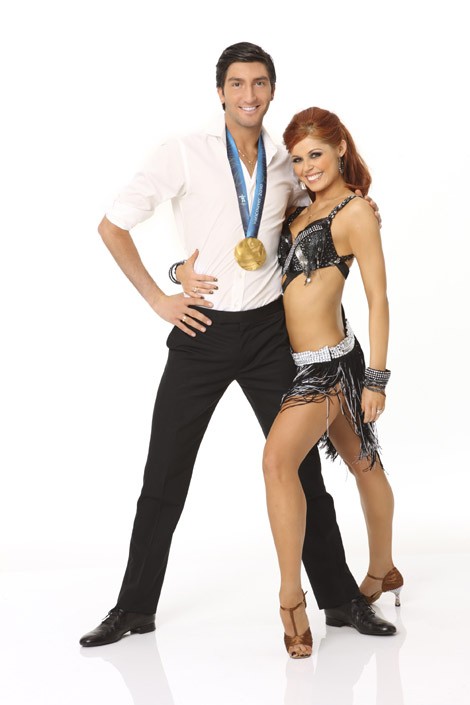 Olympic figure skater Evan Lysacek earned himself three perfect '10' scores from the judges on Dancing with the Stars last night after he wowed them with his Argentine tango to Jazmine Sullivan's Bust Your Windows.
Lysacek figures to be one of the two favorites, the other being former Pussycat Doll Nicole Scherzinger - who earned a '27.' It was a great night all-around for the dancers, with Pamela Anderson's score of '24' being the lowest of the bunch.
It's the first perfect score of the season so far. Tonight, someone is going home!