Watch An Adorable Video Of Baby Animals In 'Born To Be Wild'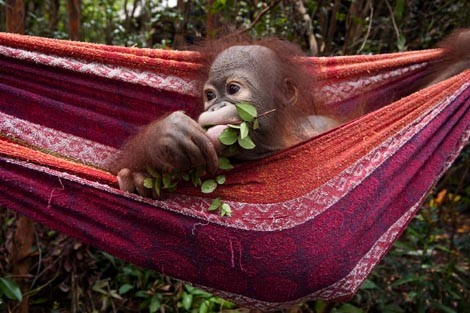 This week Warner Bros. released "Born To Be Wild" on DVD and Blu-ray. The documentary movie features baby animals. What's cuter than that?

Shot in IMAX 3D, David Lickley's 40-minute documentary follows the lives of orphaned animals and the people who raise them and release them back into the wild.

Check out a new video clip featuring orangutans taking a bath, riding a motorcycle and playing with laundry. There are also African elephants playing with their keepers. They definitely have the "Awww, shucks" factor down!