Watch All The Movie Trailers Shown During Super Bowl XLVII (Video)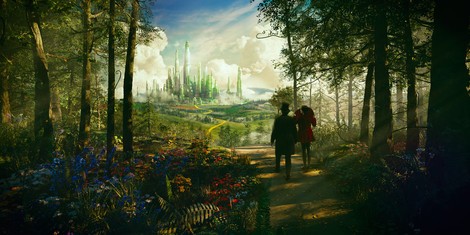 The Super Bowl is second only to The Oscars telecast when it comes to movie trailers. So who paid the big bucks this year?
Oz: the Great and Powerful had the best spot in my opinion. The clever black and white, 4:3 (the classic's original resolution) opening immediately drew one's attention. After expanding to fullscreen and in vibrant color, This Sam Raimi directed prequel to the classic Wizard of Oz looked like it would be a surefire hit in March.