Watch A Video Montage Of Memorable Oscar Speeches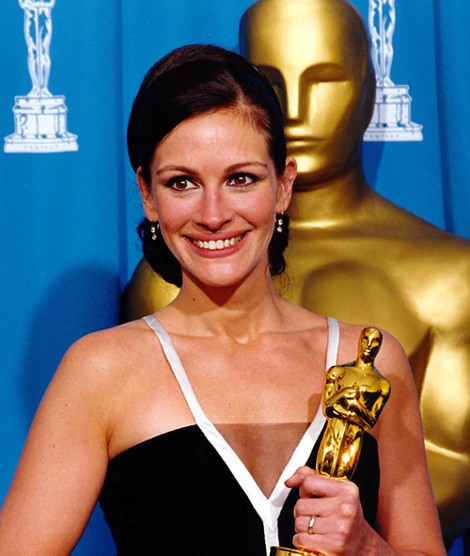 Over the course of 85 Academy Award presentations, there have been plenty of memorable speeches, one of the most notable being Sally Field declaring, "You like me!" She won her first Oscar in 1980 for her role in "Norma Rae."
Cuba Gooding, Jr. also got super excited after he won Best Supporting Actor for "Jerry Maguire" in 1996. He kept thanking people as the walk-off music began playing, making the speech that much more interesting.
Jack Palance (1992's "City Slickers") demonstrated his fitness ability by doing a one-armed push-up during his acceptance speech.
And Julia Roberts giggled before yelling, "I love it up here!" after receiving an Oscar for "Erin Brockovich" in 2001.
Check out snippets from their speeches:
Starpulse is hosting an Oscars Twitter party!

Join us live from the red carpet at 5:30 ET and press room as we tweet photos, quotes and commentary from Hollywood's biggest night of the year. We welcome you to share your funny, sincere or snarky comments and predictions with us as the ceremony unfolds!

Follow us @Starpulse #StarpulseOscars