Watch A Sneak Peek Clip Of History's 'Hatfields & McCoys'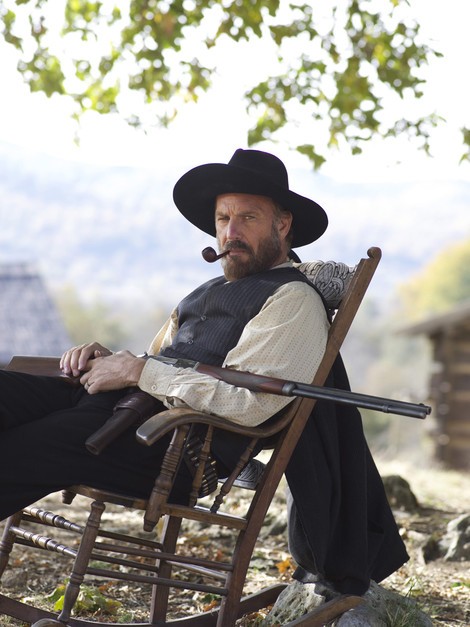 HISTORY's highly anticipated scripted miniseries, "Hatfields & McCoys," premieres this Memorial Day on May 28. 
Starring Kevin Costner and Bill Paxton, the three-night miniseries chronicles a clash of clans that inspired passion, vengeance, courage, sacrifice, crimes and accusations, while forever transforming the two families and the region they lived in.
The saga begins with Devil Anse Hatfield (Costner) and Randall McCoy (Paxton). Close friends and comrades until near the end of the Civil War, they return to their neighboring homes—Hatfield in West Virginia, McCoy just across the Tug River border in Kentucky—to increasing tensions, misunderstandings and resentments that soon explode into all-out warfare between their families.
As hostilities grow, friends, neighbors and outside forces join the fight, bringing the two states to the brink of another civil war.

"Hatfields & McCoys" also stars Tom Berenger, Powers Boothe, Mare Winningham, Matt Barr, Boyd Holbrook, Jena Malone, Sarah Parish and Lindsay Pulsipher.