Watch: A Smoldering Brad Pitt Promotes Chanel No. 5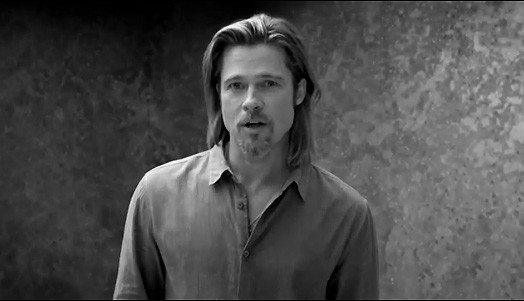 Chanel has released a second advertisement starring Brad Pitt for its iconic Chanel No.5 perfume. The actor is the first male to promote the French fashion house's fragrance.

Pitt appears in black and white on a grey background. He narrates, "It's not a journey. Every journey ends. But we go on. The world turns and we turn with it. Plans disappear. Dreams take over. But wherever I go, there you are. My look. My fate. My fortune. Chanel No. 5 - inevitable."

The ad, directed by Joe Wright, shows a model looking out an enormous window onto a city skyline, another walking on water and one seemingly floating in space. The dream-like quality beckons the viewer to sample the bottle of perfume, which at one point spins in the air as a model walks towards it.
Check out the ad: