Watch A Phenomenal Blind Audition From Season 4 Of 'The Voice'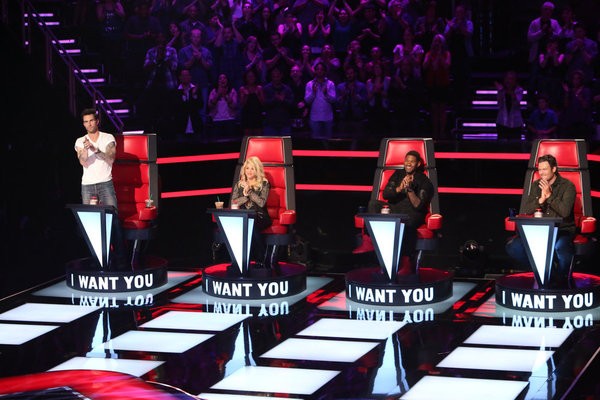 NBC is giving Starpulse readers an early look at next week's premiere of The Voice. Check out the video below to watch the blind audition that had all four coaches - Adam Levine, Blake Shelton, and newcomers Shakira and Usher - vying to land this Season 4 artist on their team!
In addition to the blind audition preview, the network let slip a few details about the upcoming season 4 that fans will want to add to their calendar. The normally one-hour Tuesday episodes will be expanded to two hours on April 30 and May 7, and the first live show will be on Wednesday, May 8. Everything leads up to the live two-hour finale on Tuesday, June 18.
Factoring in that information, an early estimation of the Season 4 schedule can be viewed here for anyone who wants to know how it might all shake out.
The Voice returns next Monday, March 25 at 8 PM ET/PT. For more on The Voice and its artists, visit Big Red Chairs.
(c)2013 Brittany Frederick/Big Red Chairs. Excerpts appear at Starpulse with permission. All rights reserved. No reproduction permitted. Visit my official website and follow me on Twitter at @bigredchairs.