Washington Hometown Celebrates Kurt Cobain Day With Odd Weeping Statue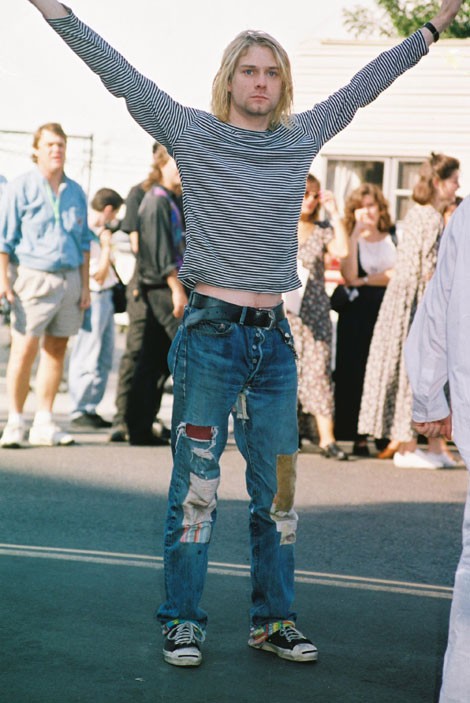 Kurt Cobain fans celebrated what would have been the singer's 47th birthday in Aberdeen, Wash., on Thursday with several festivities, including an appearance from the late star's guitar teacher and a giant sculpture.
Randi Hubbard's sculpture, which has reportedly been in the works for 20 years, features the Nirvana frontman weeping as he sits and plays the guitar. Fans will be able to get a glimpse of the art piece at the Aberdeen Museum of History.
Many have criticized the statue, saying it doesn't resemble the rocker or depict his true spirit. Others say it looks like Jesus. Check it out HERE.
"Kurt Cobain Day" is also celebrated in the neighboring town of Hoquiam, where Cobain briefly lived. The town will host its own celebrations on April 10, to coincide with Nirvana's induction into the Rock & Roll Hall of Fame.
Cobain died in 1994 at the age of 27 of a self-inflicted shotgun wound. He left behind his rocker girlfriend Courtney Love and their daughter, Frances Bean, who is now 21 years old.