Was Michael Jackson's 'Billie Jean' Written About Brandon Howard?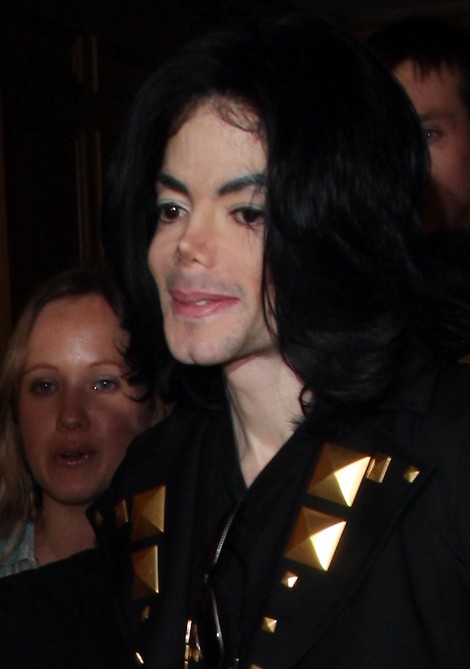 Thirty-one-year-old aspiring singer Brandon Howard has believed for quite some time that Michael Jackson was his biological father. But some are arguing that Joe Jackson, Michael's father, is Brandon's dad.
It was believed that Michael had a secret love child with Brandon's mother, gospel singer Miki Howard. She was represented by Joe in the 1980s and toured with him and Michael.
An insider told the New York Daily News newspaper: "I've been hearing for years that Brandon is Joe's son."
Meanwhile, a dental surgeon acquired Michael's DNA from one of the singer's dental devices and after having it tested claimed there was a "99 percent chance" that Brandon was Michael's son.
Brandon, who also supplied DNA for the test, says he doesn't want financial gain if he is in fact related to the King of Pop.
He said: "Number one, I did not call [website] TMZ or anything like that. Didn't put out a story, nothing. Number two, I've never 'self-proclaimed' to be Michael Jackson's son. Number three, I'm definitely not suing the estate. I've been taken care of very well. Number four, it is true I did do a DNA test but it had nothing to do with any of this."
Michael's longtime friend, actor Corey Feldman, has defended Brandon on Twitter. In messages posted before the DNA results were announced, he wrote, "PLEASE UNDERSTAND: (Howard) didn't talk 2 the press! He never asked 4 $! And he has STILL NOT CLAIMED he is MJs kid! SOME SLEEZBALL FOUND OUT ABOUT THE TEST AND MADE UP A STORY AND SOLD IT 2  TMZ! That's the WHOLE STORY!!! It was meant 2 B PRIVATE INFO!"
It's been speculated that Brandon was the inspiration for Michael's 1982 hit "Billie Jean." It includes the lyrics: Billie Jean Is Not My Lover/ She's Just A Girl Who Claims That I Am The One/ But The Kid Is Not My Son/ She Says I Am The One, But The Kid Is Not My Son.
Jackson died in 2009. He had three children: Prince Michael, 16, Paris, 15, and Blanket, 11.