Was Kris Jenner Responsible For Kim Kardashian's Sex Tape?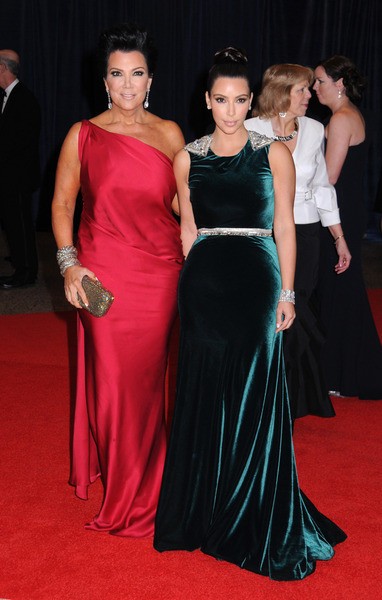 Kim Kardashian's ex-husband of 72 days, Kris Humphries, has taken aim at the socialite family once again - this time alleging that Kim's mom, Kris Jenner, is the mastermind behind Kim's now infamous sex tape.

According to TMZ.com, A series of text messages that the NBA player sent to former girlfriend Myla Sinanaj reportedly say that not only did Kris Jenner plan her daughter's sex tape with rapper Ray J, but she also ordered the couple to re-shoot it because the first cut wasn't "pretty enough."

Myla has been subpoenaed in the couple's divorce case, and sources say she has other text messages saved in which Humphries calls her the "love of his life" and can't wait to get the divorce over with.

But now Kim's sister Khloe has spoken out about the tape.

"That is just disgusting and disturbing, and probably HIS fantasy!" she told TMZ reporters on Thursday.

We smell a lawsuit coming...