Was Johnny Depp 'Absolutely Wasted' At NYC 'Rum Diary' Premiere?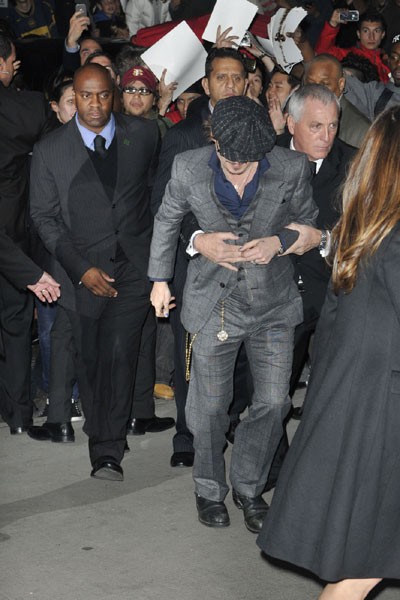 Johnny Depp stunned fans at the New York premiere of his new movie "The Rum Diary" on Tuesday when he appeared unsteady on his feet and had to rely on a bodyguard to literally carry him from the red carpet.
 
The Hollywood star portrays a boozing 'gonzo journalist' in the film and life seemed to imitate art in the Big Apple this week when Depp arrived at the Museum of Modern Art (MoMa) to promote the movie, which is based on the late Hunter S. Thompson book of the same name.
 
One of Depp's security members had to give the actor a helping hand as soon as he pulled up to the venue in his car, and the bodyguard was photographed lifting Depp up and taking him over to meet and greet the waiting fans, before positioning the star in front of the world's media.
 
An eyewitness tells WENN, "Depp looked absolutely wasted.
 
"The bodyguard essentially had to hold him upright the entire time he was on the carpet. He carried him out of the car and then literally picked him up off the ground and carried him over to the fans and handed him a pen.
 
"After a bit, (the bodyguard) just picked him up and carried him over to pose for the photographers and then held him upright as he walked into the theatre. Depp didn't look like he could stand up on his own for very long without help from his bodyguard."
 
But Depp remained in good spirits throughout the premiere and was snapped smiling as the bodyguard marched him into the MoMa for the screening.
 
A representative for the actor was unavailable for comment as WENN went to press.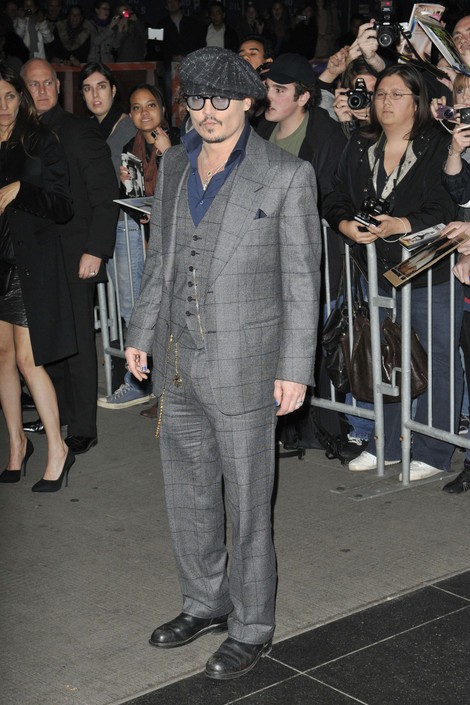 THE BROODING JOHNNY DEPP SLIDESHOW: