Was Ashton Kutcher's Bollywood Character Racist?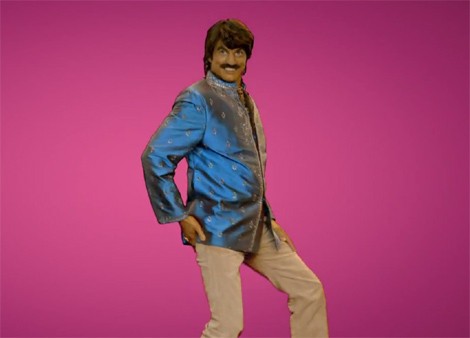 Ashton Kutcher has poked fun at his love life woes by appearing in a spoof dating video, and now he faces scrutiny for what people are calling a racist caricature of Indians.
The actor, who split from Demi Moore in November, transforms into a number of outrageous and eligible bachelors looking for romance in a clip for fake dating site WorldWideLovers.com - a website that redirects to Popchip's Facebook page.
Kutcher's characters include flamboyant Karl Lagerfeld lookalike Darl, dreadlocked Brit Nigel, Bollywood producer Raj and tattooed Southerner Swordfish.
Bosses of the potato chip company behind Ashton Kutcher's new advert have since defended the actor after his impersonations of several ethnicities sparked an online backlash.The commercial caused controversy online, with many viewers accusing Kutcher and the advert's creators of racism.
However, PopChip bosses have now hit back at the accusations, insisting the impersonations were all done in jest and never meant to be perceived as offensive.
A statement from the company reads, "The new Popchips worldwide dating video and ad campaign featuring four characters was created to provoke a few laughs and was never intended to stereotype or offend anyone.
"At Popchips we embrace all types of shapes, flavors and colors, and appreciate all snackers, no matter their race or ethnicity. We hope people can enjoy this in the spirit it was intended."
Do you think the advertisement was racist?