'Warrior' Star Joel Edgerton Lands Killer Bin Laden Role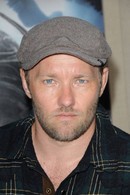 Warrior actor Joel Edgerton is to play the hero who helped kill Al Qaeda leader Osama Bin Laden in The Hurt Locker director Kathryn Bigelow's new all-action war film.

The filmmaker and screenwriter Mark Boal were putting the finishing touches to their script about the search for the terrorist when Bin Laden was killed by a team of Navy Seals last year.

Bigelow and Boal chose to revamp the script and include the scenes of the shoot-out that led to the death of the man behind the 9/11 atrocities in 2001. And now they have their star.

Edgerton has been attached to the project for months and, according to Variety, he passed on the chance to star in the planned 300 sequel, so he could work with Bigelow and Boal.

The film is expected to go into production next month.