Warner Bros. Turned Down 'Dumb And Dumber' Sequel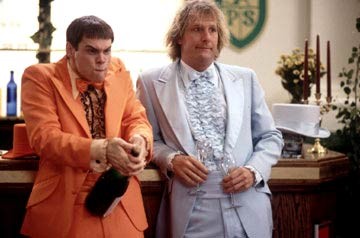 The planned sequel for cult comedy classic film Dumb And Dumber has been dealt a blow as bosses at Warner Bros. have reportedly turned down the project.

Jim Carrey and Jeff Daniels were set to reprise their roles as bumbling duo Lloyd Christmas and Harry Dunne in the follow-up, which would follow the pair as they hit the road to find Dunne's illegitimate daughter.

The 1994 movie's original writers and directors, Bobby and Peter Farrelly, were signed on for the sequel, which has been in the works for years at New Line Cinema, a subsidiary of Warner Bros.

However, according to The Hollywood Reporter interest in the project waned after Carrey's latest release, The Incredible Burt Wonderstone, bombed at the box office in March. The Farrellys will now reportedly seek a new financier and distributor for the project.

The updated Dumb & Dumber has hit a series of setbacks, which included Carrey temporarily dropping out in 2012 over concerns the project was not moving fast enough.

The 1994 movie was followed by a sequel in 2003, Dumb and Dumberer: When Harry Met Lloyd, but the film did not feature either of the original stars.