Warner Bros. Confirms Zack Snyder Will Direct 'Justice League' Movie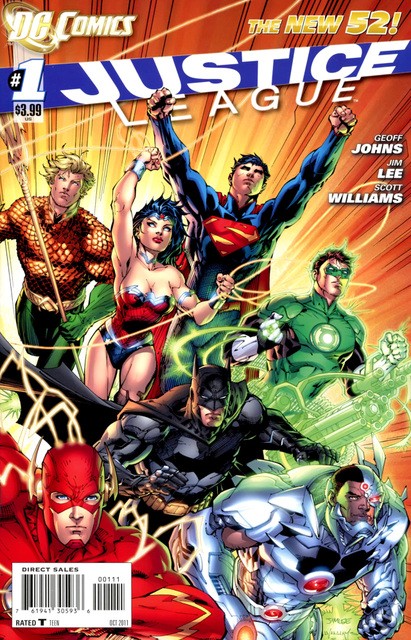 Director Zack Snyder will start working on a "Justice League" movie after his Man of Steel sequel Batman Vs. Superman is released in 2016.

The news was confirmed by Warner Bros. head Greg Silverman on Sunday, when he confirmed the news to the Wall Street Journal.

"It will be a further expansion of this universe," Silverman said. "'Superman vs Batman' will lead into 'Justice League.'"

Note that Silverman referred to the film as "Superman vs. Batman" -- could a title change be on the way?

The film's script is currently in development for the film, which will bring together all of DC Comics' major superheroes including Superman, Batman, Wonder Woman, Green Lantern, Flash, Aquaman and Cyborg.

The way things look, "Batman vs. Superman" (or "Superman vs. Batman," depending on who you ask), will most likely introduce many of the characters before they go on to team up. Ben Affleck has already been confirmed to play Batman, while Gal Gadot has signed on to play Wonder Woman. The little-known Ray Fisher has also been confirmed to play Cyborg in the film, and numerous rumors point to the Flash and Green Lantern appearing at least in cameo form in the film.

The Hollywood Reporter's Broys Kit tweeted on Sunday night that BvS and "Justice League" will film back to back, and that an announcement should be coming soon.

"Yes, Zack Snyder will direct Justice League. Yes it will shoot back to back. Likely release date: 2017. Likely announcement: Comic Con," Kit wrote.

Warner Bros. execs also said that they hope a stand-alone Wonder Woman film starring Gadot will also happen in the not-too-distant future.