Warner Bros. Bringing Vampires, Superheroes, Nerds And More To Comic-Con 2012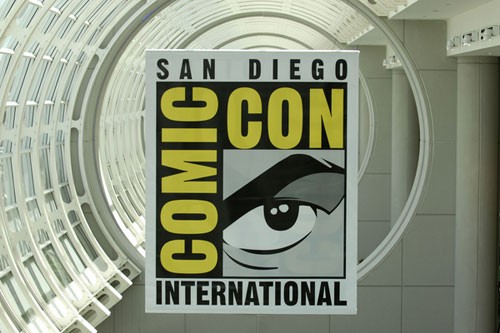 Warner Bros. Television Group recently announced their San Diego Comic-Con 2012 line-up and they're bringing a ton of stars and producers from their most popular and upcoming television shows to the annual convention this summer.
Their biggest news was that both The Big Bang Theory and Fringe will take place in the famous and gigantic Hall H. Here's some other quick highlights day-by-day:
Wednesday is all about sneak peek pilot screenings of upcoming series:
666 Park Avenue: Terry O'Quinn and Vanessa Williams are owners of a Manhattan apartment that recruits residents by offering them whatever they want… for a price
Arrow: based on the DC Comics' superhero who returns home from 5 years on a remote island to fight crime
Cult: a TV researcher investigates a series of disappearances tied to a popular TV show called Cult
The Following: Kevin Bacon's new show about a diabolical serial killer who escapes prison and is chased by the ex-FBI agent (Bacon) who first caught him
Revolution: adventure thriller from Eric Kripke, J.J. Abrams and Jon Favreau, about what happens when electricity and power completely vanishes from our planet
Thursday – Sunday is all about the panels with cast and crew. Here are the three that are usually the most popular:
The Big Bang Theory: cast and executive producers in Hall H on Friday, July 13
The Vampire Diaries: stars and executive producers in Ballroom 20 on Saturday, July 14
Fringe: stars and executive producers in Hall H on Sunday, July 15
For more on Warner Bros.' plans at Comic-Con and to see the complete schedule, you can visit www.thewb.com/comiccon.