Warming Up This Winter: Leighton Meester, January Jones And Whitney Port Get Naked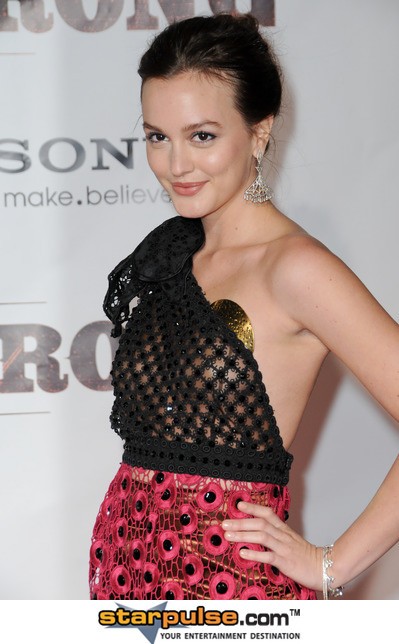 It may be cold outside, but that's not stopping these actresses from stripping down for magazine and ads. Just recently, we've had Leighton Meester, January Jones, and Whitney Port in very little! Watch the video for some hot looks at these beautiful women.
Leighton Meester stripped to just underwear and a see-through raincoat for her January cover photo shoot with Allure. Meester recently stated she won't return to Gossip Girl when her contract is up, and appeared at the Gotham Independent Film Awards in a men's suit.
January Jones wore even less for Versace - just a purse and high heels! In an old-school, black and white photo shoot that fits in with her Mad Men's role, Jones looks stunning - and we're left looking at anything but the products she's endorsing.
Finally, Whitney Port got the Maxim treatment recently, and boy is it a doozy. The former Hills star was blazing hot in a lingerie photo shoot. It's too bad The City was canceled, because we suddenly have a craving for Port.
Click for more great Leighton Meester pictures: