Want Muscles Like Hugh Jackman? Follow His Weird Diet & Eat 5,000 Calories A Day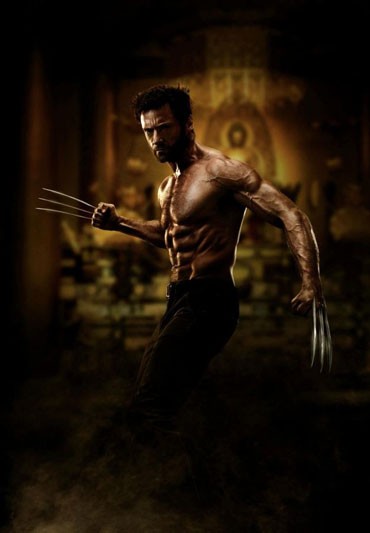 As he attempts to bulk up for another superhero role, Hugh Jackman is testing out another weird diet. The actor plays Wolverine in the upcoming "The Wolverine" and "X-Men: Days of Future Past" and is only allowed to eat between certain hours of the day in order to get the physique he wants.
Jackman says he must consume 5,000 calories a day to build muscle, but he has to stuff them all in between 10 a.m. and 6 p.m.
He told Entertainment Weekly, "I'm quite a skinny person by nature so I'm eating ridiculous amounts of food...What I do is I eat everything in an 8-hour period... It's called the 16-8 diet. For 16 hours of the day I fast, so I don't eat. So between 10 in the morning and 6 at night - this is why I'm burping because I ate a steak literally before I came out - I eat 5,000 calories and then I eat nothing.
"I literally talk to myself like I'm training: 'One more mouthful, come on man, you can do it. Just one more mouthful. Half a chicken breast to go and you've got it! Only two meals left.'"
It isn't the first time the actor has gone to extreme measures for a role. He shed several pounds to play Jean Valjean in last year's "Les Miserables" by living on a liquid-only diet. His hard work paid off - he was nominated for an Oscar for the role.