'Walking Dead' Star Lauren Cohan Sizzles In Maxim Magazine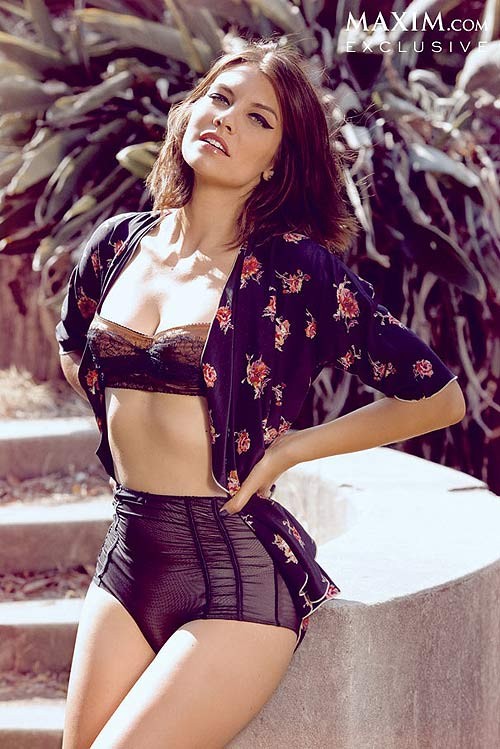 The Walking Dead star Lauren Cohan has stripped down to some sexy, revealing outfits for the October issue of Maxim magazine (the one with a red-hot Christina Aguilera on the cover).

The British actress (she was born in Philadelphia) looks a far cry from her post-apocalyptic-world character Maggie Greene in her photo shoot, but she's still better prepared to handle a zombie apocalypse than "most people in the world".

"Yes, definitely. I mean, I don't know if it will be death by zombie in the end, but if it is I think I could probably do it," she says.

The former Vampire Diaries star also reveals her celebrity crush: Jeff Bridges

"It's not a romantic crush," she says, "it's just kind of an everything crush. I love him as an actor, I love his voice, I love his smile. OK, now it sounds romantic—but it's not!"

Check out more of Lauren at Maxim.com and in the October issue of the magazine, on newsstands now.