Wade Robson Opens Up About Michael Jackson Sexual Abuse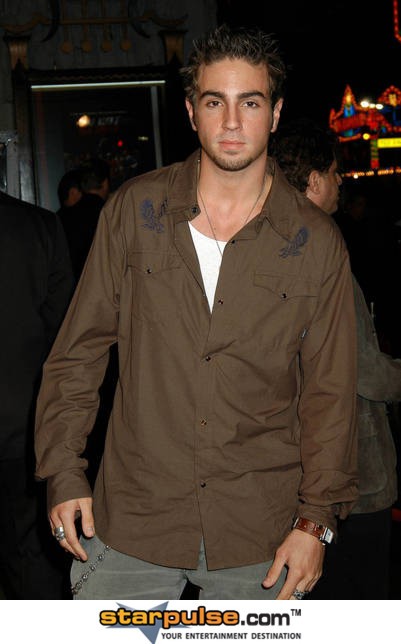 Choreographer Wade Robson has spoken out about his accusation that Michael Jackson molested him when he was a child.

Appearing on "The Today Show" on Thursday, Robson told host Matt Lauer that he endured abuse for years and that he underwent manipulation and brainwashing by the King of Pop.

Lauer grilled the dancer, asking if he was lying when he took the witness stand and defended Jackson during his 2005 molestation trial if Jackson had indeed molested him.

"This is not a case of repressed memory," Robson says. "I never forgot one moment of what Michael did to me. But I was psychologically and emotionally completely unable and unwilling to understand that it was sexual abuse."

Robson reveals that he was sexually abused "from seven years old until 14" by Jackson, who "performed sexual acts on me, and forced me to perform sexual acts on him."

Robson, who has created dance routines for some of pop music's biggest stars, including Britney Spears and N Sync, filed a creditor's claim against the late star's estate last week, accusing him of molesting him for years.

"From day one of the abuse Michael told me that we loved each other and that this was love -- that this was an expression of our love," Robson explains. "And [Michael] would follow that up with, 'If you ever tell anyone what we're doing both of our lives and our careers will be over.'"

Robson defended his defense of Jackson in 2005, adding that Michael would call him during his 1993 molestation trial -- when Robson was 11 -- and tell him that if anyone ever found out that they "did these things" both of them would go to jail for the rest of their lives.

The 30-year-old choreographer says that Jackson would role-play with him to manipulate and brainwash him, training him for any scenarios that arose.

Robson says he suffered a pair of nervous breakdowns after the birth of his son two years ago, which made him realize what had happened to him.

Jackson's lawyer, Howard Weitzman, and his brother Jermaine both discounted Robson's claims; the latter of whom called it "a big lie."

"Wade Robson is full of s**t," Jermaine tells TMZ.com. "Wade Robson and his mother helped me with my book. He got on the stand and told the courts that Michael never touched him and it's the truth. I really don't know what's going on, there's no truth to it. It's a big lie. Michael can't defend himself, Michael's not here."

Asked about Jackson's comments, Robson replied, "I understand... how hard it is to understand this... the idea that I would make all of this up and put... my entire family through this extremely stressful and painful experience all for the sake of money is completely incomprehensible."

The dancer says he didn't understand what he went through until just over a year ago, and credits his son's birth with helping him come to this realization. He explains that his own situation is very typical of those who have been sexually abused and that if angry fans would educate themselves they would understand why it took so long for him to come forward.

"The image that one presents to the world is not the whole explanation of who someone is," Robson finishes. "Michael Jackson was an incredibly talented artist with an incredible gift -- he was many things.

"And he was also a pedophile and a child sexual abuser."