W Hotel Los Angeles Launches "Chill" as the Holidays Begin
Last night at the W Hotel Los Angeles- Westwood launch of Chill, the hottest skate rink on the west coast, celebrities came out to skate, support Children's Action Network and share with us exclusively their holiday plans. The Wet pool deck was transformed into a winter wonderland with cabanas full of bean bags, plasma televisions and Christmas lights surrounding the skate rink as celebrities enjoyed music by DJ Neil Jackson, Ciroc vodka drinks, mini grilled cheese sandwiches, ice cream and even snow! If that wasn't enough to get the stars in the holiday spirit, we might as well call them Grinch. We caught up with a few of the celebrities on the red carpet as they spilled to us what their holiday traditions were.
Actress Kristy Swanson and her son Magnus were without her hubby, Olympic figure skater Lloyd Eisler, but did bring a few of his figure skating students to the event. Since she was on Skating With Celebrities she was anxious to get out on the ice with her son, who is already pretty balanced in the rink. She told us that her family is a little crazy during Christmas time and they have so many lights on their house, it's practically visible from space. "My husband is like Clark Griswald from National Lampoon's and we have bins and bins full of decorations." Kristy's favorite holiday movie? "I love Elf."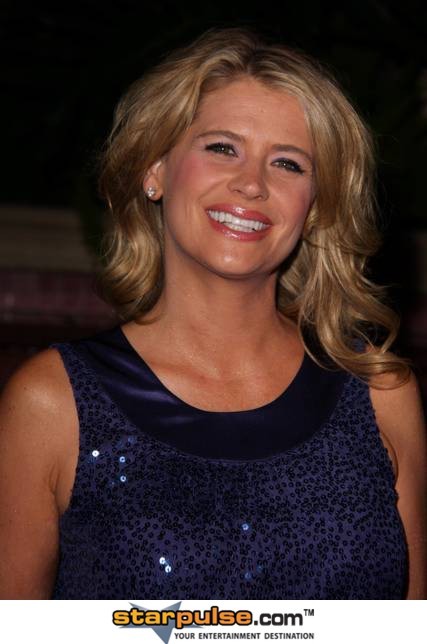 Thomas Hobson, "Shout" from Nickelodeon's The Fresh Beat Band boasts that he has a half axel that he can't wait to show off on the ice. He tells us that his family gets him in the holiday spirit and after they go to the movie theater on Christmas, they come home and watch Love Actually together. Musician Donovan Leitch brought his daughter Violet and admits that it seems like we start celebrating Christmas earlier and earlier every year. Donovan works with the Children's Action Network, which supports adoptive children and foster homes because he is a dad and he enjoys working with kids. His new show on My Space, Jerk All Stars gives kids in underprivileged neighborhoods a positive alternative. His daughter says her favorite holiday movie is How the Grinch Stole Christmas. 
My Big Fat Greek Wedding actress, Nia Vardalos, who co-hosted the event with Virginia Madsen and Antwone Fisher told us she is the spokesperson for National Adoption Day and is very proud of that title. "We are trying to get the word out and trying to get children across the world into loving homes because there are more parents that want to adopt than children in this country and we have to match them. My husband and I adopted our five year old daughter, so this is very important to us." In Nia's home it is a ritual that they put away the Halloween stuff for the Thanksgiving decorations and then after Thanksgiving, they bring out the Christmas stuff. "Right now our house is full of things that gobble!" Nia's favorite movie to watch during the holiday season is The Sound of Music because it reminds her of when she was a kid and her family used to snuggle up under the smelliest blanket together that stunk like the dog and watch it together.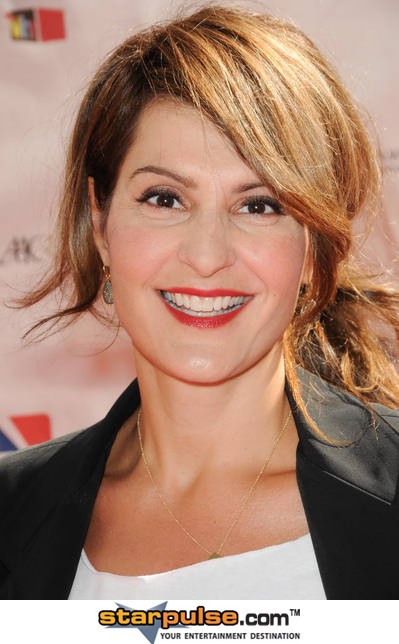 Young and the Restless actress Julia Pace Mitchell admitted that she probably wouldn't get in the rink tonight because she'd probably "bust her ass." Julia's family gets her in the holiday spirit and being from L.A. she'd take the palm trees over snow any day. The classic Peanuts cartoon, The Great Pumpkin always gets her in the mood for the holidays. Writer Antwone Fisher especially holds the Children's Action Network close to his heart because he was a foster child when he was younger. Alongside his family on the red carpet, Antwone told us that when he was little he thought he was the only one in the world who was going through what he was going through until he went to an orphanage. "I realized I didn't have the worst life, even if you come into the world alone. I wish this charity was around when I was a kid but now that I have a different life, I can give back and have a chance to help the children." Antwone and his family won't be slicing into a juicy turkey on Thanksgiving day because they are all vegetarians. Tofurky anyone?
Oscar nominated actress Virginia Madsen joked when we asked her what her favorite holiday movie was. "Wouldn't it be funny if I said Resevoir Dogs? (Her brother, Michael Madsen starred in the film in 1992) No, my favorite is It's A Wonderful Life." Virginia told us her favorite holiday is Thanksgiving because she loves to cook for her family. "I make pies, homemade bread and fresh cranberry relish in an old-fashioned grinder with sugar and oranges. It's an old southern recipe!"