Vogue To Feature George Clooney & Amal Alamuddin's Wedding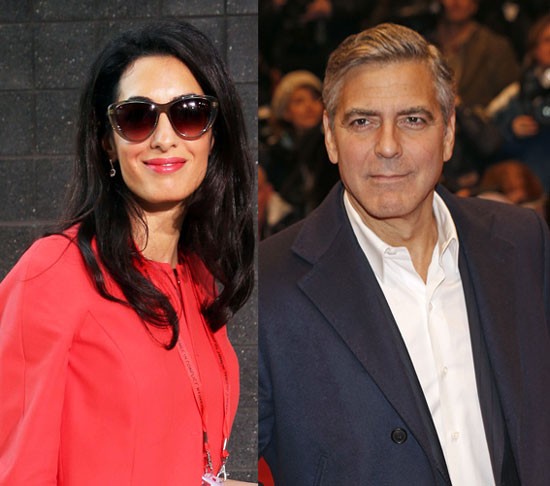 Vogue editor Anna Wintour is reportedly planning to feature George Clooney and Amal Alamuddin's wedding in an upcoming feature in the magazine.
Wintour is reportedly attending the nuptials, which is said to take place next month in Italy. Wintour is clearing her schedule to attend the event, even though it may occur during European fashion weeks in late September.
An insider told Page Six: "She wouldn't go there and not cover it."
The actor and British lawyer obtained a marriage license in London on Wednesday. The announcement revealed the couple will wed in Italy, but it did not specify a date. Reports suggest they will hold the nuptials at the actor's villa in Lake Como.
Alamuddin will reportedly wear a dress designed by Oscar de la Renta, while Clooney will wear a Giorgio Armani tuxedo.
The wedding will be small. "They're going to have top security, but include a really small group. Very intimate, and mostly family," the source told Page Six.

Alamudding celebrated her bachelorette party at Clooney's pal's Ellen Barkin's apartment in New York City last week.
In July the actor slammed Britain's Mail Online for claiming that his fiancee's mother didn't approve of their upcoming marriage. The Mail apologized, but Clooney was still irritated by the incident.
"In the apology, managing editor Charles Garside claims that the article was 'not a fabrication,' but 'based the story on conversations with senior members of the Lebanese community.' The problem is that none of that is true," Clooney said.