Vito Schnabel Parties & Makes Out With Demi Moore, Shows Off His Abs In Miami Beach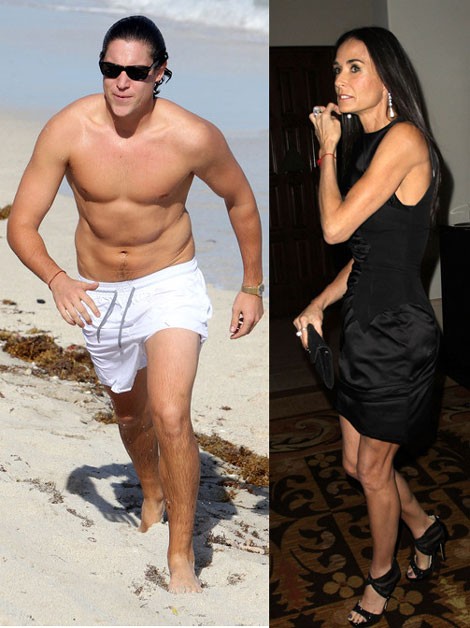 We spotted Demi Moore's alleged new boyfriend Vito Schnabel enjoying the sun and waves in Miami Beach, Florida, on Thursday.
The 26-year-old New York City art dealer wore white swim trunks and spent some time swimming and relaxing in a lounge chair.
On Wednesday, Vito and Demi were spotted getting cozy at the the Art.sy and Chanel BBQ at the Soho Beach House, according to E! News. "They are definitely a couple," an eyewitness told E!. "She is definitely more down to party than Vito."
A source told People.com, "Demi was wild and crazy and having the time of her life, in a world all of her own."
According to the L.A. Times, Moore had a great time at the event, grinding in her seat, dancing and posing for the camera as she hung out with fellow partygoers Lenny Kravitz and Stacy Keibler. She was spotted drinking Red Bull, not alcohol.
However, Vito, son of filmmaker Julian Schnabel, told TMZ cameramen earlier that day that he was not in a relationship with the actress. "No. Nope," he said of the rumors. Perhaps they're just having a little fun with no strings attached?
Demi turned 50 last month and split from her 34-year-old husband Ashton Kutcher last year.
See more photos of Vito...