Visual Effects Mastermind Douglas Trumbull To Be Honored With Technical Oscar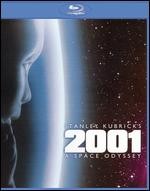 Douglas Trumbull, the visual effects pioneer who helped give 2001 - A Space Odyssey, Close Encounters of the Third Kind, Blade Runner, and The Tree of Life their other-worldly looks is to be honored with the Gordon E. Sawyer Award at the technical Oscars next month.

A designer, director, inventor and entrepreneur, Trumbull will be feted for his lifetime of technical contributions.

He will be presented with his Oscar at the Scientific and Technical Awards presentation on February 11, which will be held at the Beverly Wilshire in Los Angeles.

As well as creating, developing and improving filmmaking techniques and tools, Trumbull founded Future General Corporation, a research and special effects organisation that has become the training ground for many leading filmmakers and visual effects artists.

He has been nominated for three Academy Awards for Visual Effects.