Virtua Tennis 3 Shipped For Playstation 3 And Xbox 360, Coming Soon For PSP
SEGA of America, Inc. today announced that
Virtua Tennis 3
for the Xbox 360 video game and entertainment system from Microsoft and Playstation 3 computer entertainment system, has shipped to retailers nationwide. The game will also be available on March 26, 2007 on the PSP (PlayStation Portable) system for gamers on the go. Players can take to the court with intense four-way multiplayer action in Virtua Tennis 3 in fast-paced Singles and Doubles matches, and a host of brand new addictive mini-games.
Players can also compete as or against 20 real-life tennis superstars in tournaments, or create and customize their own players in World Tour mode. Gamers will now experience new levels of realism that only true 1080p graphics can bring.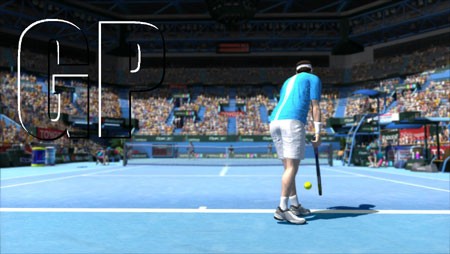 Federer readies his serve as SEGA once more blurs the line between games and reality.
With Virtua Tennis 3, experience firsthand the raw power and speed of the world's top tennis superstars, including
Andy Roddick
,
Maria Sharapova
,
Roger Federer
,
Venus Williams
, and 16 other elite pros from around the world. The series returns with enhanced photo-realistic graphics and advanced player animations that perfectly match the behavior and mannerisms of individual professional athletes. Next-generation systems allow gamers to see the most detailed expressions on the faces of their selected players as they battle to win heated tournaments around the world. Improvements to the game's AI have also upped the challenge in becoming the top seed of the tennis world.
"SEGA has taken the renowned depth of the Virtua Tennis series to an all new level in Virtua Tennis 3 by delivering true 1080p graphics with life-like details and seamless gameplay and court physics that can only be realized on next-gen systems," said Scott A. Steinberg, Vice President of Marketing, SEGA of America, Inc. "With newly created multiplayer features, and expanded World Tour mode, Virtua Tennis 3 once again sets the standard by which all tennis games are judged."
No Virtua Tennis title would be complete without the popular and addictive mini-games, and Virtua Tennis 3 is no exception. With 10 brand new mini-games, and two original favorites, players can have hours of fun not only training and sharpening their skills in World Tour mode, but also playing competitively with up to four of their friends in the new multiplayer Court Games Mode.
In World Tour mode, gamers create and customize their own tennis player, and travel the world to take on the biggest stars of the tennis world to build their careers. Brand new features in World Tour mode introduce an added level of strategy to seasonal training and competition, including the new Tennis Academy where up and coming tennis stars can focus and train specific areas of their game, and a coach that helps with training and development. Players can now face potential injuries resulting from over-exertion during the season, so it is strategic to ensure that players are well-rested between training and tournaments for maximum performance.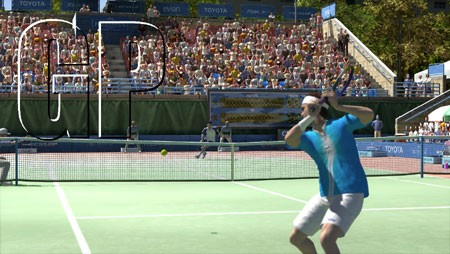 Create your own player and work him or her up the rankings. Just watch out for that backhand.
For the Xbox 360, online gameplay for Virtua Tennis 3 consists of a number of features set to make the most of the Xbox Live network. Players can take part in Exhibition games or Tournaments in both Singles and Doubles matches across the Live network. The new VT.TV real-time live spectator mode allows players to watch their friends or other top-ranked players compete in tournaments, adding more strategy when sizing up the next opponent.
On the Playstation 3 system, the game delivers a whole new tennis game using the system's SixAxis wireless controller that lets players physically be a part of the game. Tilt the controller in different directions to move the player around the court, and flick the controller to hit, smash, and serve the ball.
Virtua Tennis 3 is now available on the Xbox 360 system and Playstation 3 system. Virtua Tennis 3 for the PSP system is available on March 26, 2007 for players to take their tournaments on the road.