Viral Video: Sam Tsui Covers Jason Derulo's 'Talk Dirty' Like A Champ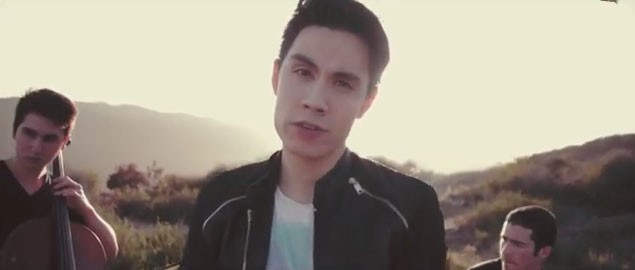 First things first! I have a love/hate relationship with R&B – or urban-pop singer – Jason Derülo.  Some of his music I dig, while some of his work I kick to the curb, or off my listening rotation.  Derülo's self-titled debut EP had some good tracks on it, specifically "Whatcha Say" with its Imogen Heap sample and the sick "Riding Solo".  When Derülo released his proper full-length debut, Future History, I found myself a bit overwhelmed.  Perhaps it's the biases I have towards pop- and electro-oriented R&B, or perhaps its was just some of the material was average.  Still, I was able to get "That's My Shh" out of the album, a true contemporary R&B cut courtesy of The-Dream.  Having released a new EP, Tattoos in 2013 (Tattoos was released as a full-length album elsewhere), Derülo delivers one truly compelling hit single in "Talk Dirty" (featuring 2 Chainz).  Regardless of my criticisms of Jordin Sparks' boo, "Talk Dirty" bangs.  It is definitely a great promo single for the artist's upcoming album of the same name.
I didn't think I could enjoy "Talk Dirty" anymore than I already have, until Sam Tsui (YouTube channel is The SamTsui) delivered an electrifying cover that gives the original a contrasting 'sound'.  It wasn't as if "Talk Dirty" needed new life, but Tsui's take on the tastefully-risqué number offers a worthwhile alternative to the original, something many covers fail to do.  Utilizing strings as opposed to the nasty sax of the original, Tsui tailors "Talk Dirty" to his superb voice, which is definitely meant for pop stardom in my eyes.  Tsui was featured in a previous post earlier this year, covering Katy Perry's "Dark Horse" alongside Peter Hollens.  The dude definitely has talent.   He has an original album, Make It Up available digitally.