Viola Davis Shows A Lot Of Bosom At The NAACP Image Awards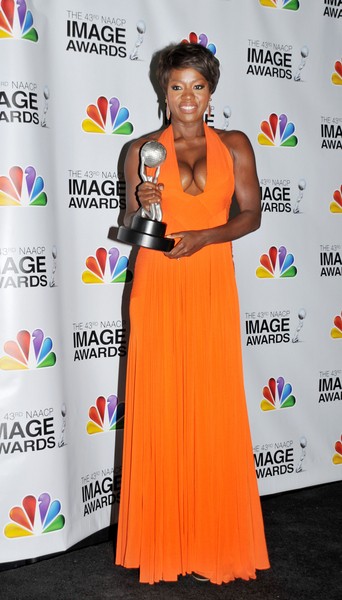 All eyes were on Viola Davis at the 43rd Annual NAACP Image Awards in Los Angeles yesterday. The actress wore a cleavage-revealing orange gown.
The actress won the Image Award for her role as a maid in "The Help." She also won a Screen Actors Guild award last month, and she's nominated for an Academy Award. She's on a roll!
She stars in the upcoming film "Won't Back Down" about two headstrong mothers who wage a valiant struggle to save their children's troubled inner-city school, but find their forward-thinking efforts hampered at every turn by apathy and systematic bureaucracy.
Check out more photos of Viola...