Vince Neil Breaks Foot, Says Motley Crue Tour Will Go On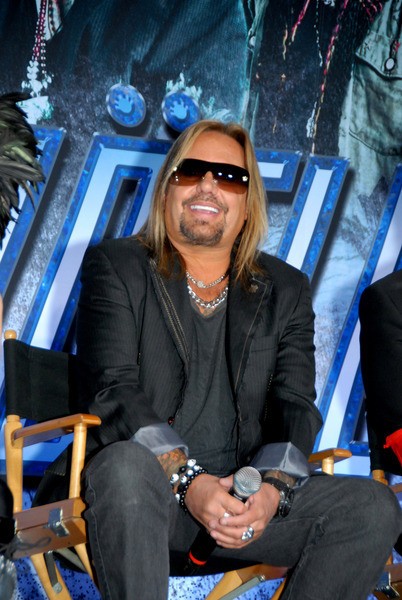 Motley Crue frontman Vince Neil has vowed to press on with the remaining dates on his band's joint tour with KISS, despite breaking his foot.

The rocker sustained the injury while performing in Ohio on Wednesday night, but he hopped back on the tour bus after the gig and headed to Toronto, Canada, where he underwent an X-ray on Thursday.

He has been fitted with a cast and given crutches to help him walk, and he took to his Twitter.com page shortly after receiving medical treatment to assure fans he will play through the pain and continue with the Toronto show on Thursday.

Apologising for what will be a limited performance, Neil writes, "To my fans - Thnxs 4 ur (thanks for your) support. I have 2 fractured bones. The show must go on!! I'm sorry I won't be able to give you the show you deserve!"

And his bandmate Nikki Sixx has also reached out to followers to confirm the show will go on.

The bassist tweets, "Yes we are playing tonight (and the rest of the tour ) even though @TheVinceNeil has two broken bones in his foot. He is a trooper."

The exact details surrounding Neil's injury remain a mystery.