Vince Neil Bought Private Jet For His Dogs

Motley Crue star Vince Neil spares no expense when it comes to his pet dogs - the rocker purchased a private jet just to transport the pampered pooches.

The singer adores his two cocker spaniels and used to spend thousands of dollars chartering planes to take them between his homes in San Francisco, California and Las Vegas.  So Neil decided to save money on the hire costs by investing in his own jet to fly the dogs.

He says, "Just because of them I had to buy a jet. I bought an airplane for the dogs because I have a home in San Francisco and Las Vegas and my (estranged) wife won't put them on the crate so I bought a jet to get my dogs back and forth. I would have to charter planes for the dogs all the time and it was getting so expensive that I realized it was cheaper to buy a plane than to keep chartering it."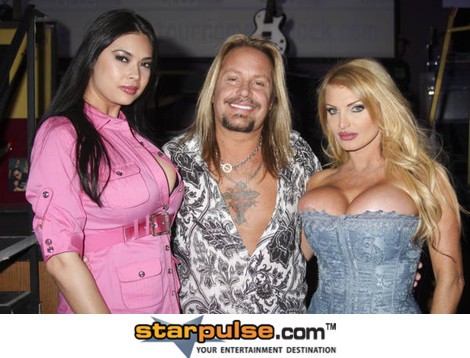 Click Here For More Vince Neil Pictures