Vince Gill Receives Star On Hollywood Walk Of Fame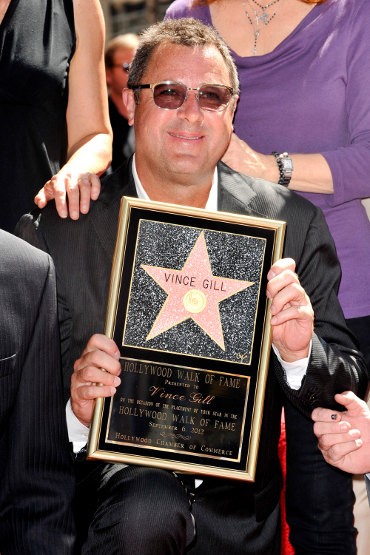 Singer Amy Grant supported her husband Vince Gill in Los Angeles on Thursday as he was awarded a star on the Hollywood Walk of Fame.

The 27-time Grammy winner was honored with the 2,478th star on the prestigious Hollywood Boulevard, next to his wife Grant's honor in front of the popular eatery Hard Rock Hollywood.

Both the I Will Remember You hit-maker and his 20-year-old daughter Jenny were on hand for the ceremony, as were dozens of waiting fans and his country star pal Reba McEntire.

Touched by his new accolade and the size of the crowd, Gill said, "I remember as a 19 year old kid walking these streets and looking at these stars. You know the truth is, it never even entered my mind that (having my own) would ever be a possibility."