Vin Diesel Surrounds Himself With Sexy Co-Stars & Model Girlfriend At Hollywood Star Unveiling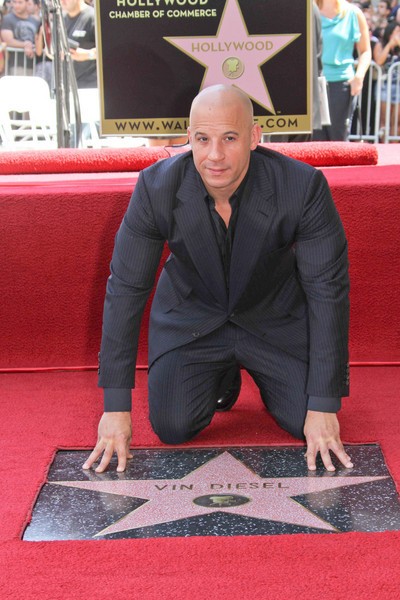 A bevy of beautiful women came out to support Vin Diesel at the unveiling of his Hollywood Walk of Fame star on Monday. The actor's "Fast & Furious" franchise co-stars Jordana Brewster and Michelle Rodriguez and his "Riddick" colleague Katee Sackhoff showed up to lend their support.
Rodriguez told the crowd: "I love Vin Diesel. On top of just being one of my best friends... this man dares to dream when people forget to dream. This guy, he looks at the impossible and says, 'When do we start?'"
Diesel's girlfriend, Mexican model Paloma Jimenez, and his 5-year-old daughter Hania Riley also attended the event.
The actor said his mixed ethnicity could have prevented him from making it big in Hollywood, but he didn't let it. His mother is Caucasian, he was raised by an African-American stepfather, and he has identified himself as a person of color.
He explained: "I guess I've always looked past the exterior and the ambiguity that my existence represents. When I was in my mother's stomach, it was still illegal in parts of America for people of color and white people to procreate.
 
"Everyone had known me just as a bouncer in New York because I wasn't able to get any work. There was something too ambiguous about the way I look that would prevent me from ever getting a star."
His latest film "Riddick" hits theaters on Sept. 6.