Vin Diesel Says Working On 'Guardians Of The Galaxy' Was 'Therapeutic' In Wake Of Pal Paul Walker's Tragic Death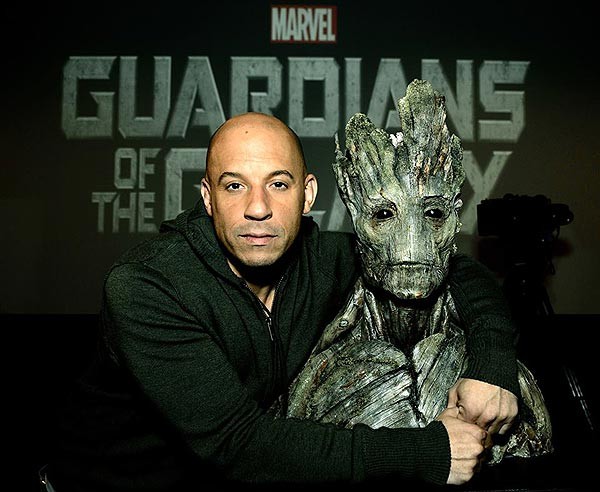 Vin Diesel said that working on new film Guardians of the Galaxy in the wake of pal Paul Walker's tragic death last November was "therapeutic."

Diesel, along with director James Gunn and co-stars Chris Pratt, Karen Gillan and Dave Bautista, participated in a Q&A session on Facebook Monday, when the cast members were asked what the biggest challenge was while getting into character.

"It was very personal - it was the month after the accident happened with my brother Paul Walker and it was the first time I had worked since," Diesel said of becoming the tree-like alien Groot. "Although it was challenging, just to get back to work was therapeutic- especially as Groot.

"There was an innocence about the character that was just refreshing- and it may have been more challenging under other circumstances, but at that time, it was very therapeutic."

Walker was killed on November 30, when the Porsche he was riding in lost control and hit a tree at high speed. Diesel and Walker had starred in five films in the Fast & Furious franchise, and had been filming the seventh installment (neither starred in the third installment, "The Fast and the Furious: Tokyo Drift") at the time of his death.

Watch the "Guardians" trailer below...